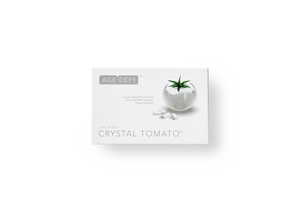 CLEAR, RADIANT SKIN CAN BE YOURS—SAFELY, NATURALLY.
Whitens, brightens, and evens out skin tone, medically proven to work from within.
IMPROVES
Diminishes melasma and hyperpigmentation
Lightens blemishes and evens out skin tone
Improves skin quality and keeps skin smooth
Promotes skin radiance and increases suppleness
Prevents premature skin ageing and photo-ageing
PROTECTS
Protects against UVA and UVB damage
Anti-inflammatory and reduces collagen degradation
Protects against environmental stress and free radicals
Inhibits melanin synthesis, prevents new pigmentation from forming
Prevent DNA damage from oxidative stress
Help to improve skin clarity, pigmentation and tone.
Super Anti-Oxidant

Contain 30 Caplets for a month's supply

Suitable for vegetarians

Original, authentic formula